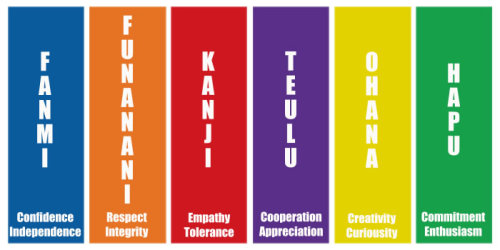 In February 2014,  a group of Cotswold staff members visited a model school, The Ron Clark Academy (RCA) in Atlanta, Ga. Ron Clark is a native North Carolinian, Disney Teacher of the Year, author of The Essential 55, The Excellent 11 and The End of Molasses Classes and co-founder of RCA. Ron Clark and RCA are known for innovative methods which promote student achievement, character and global mindedness. As a result of reading his books and their experience at the RCA, this group decided to start a committee at Cotswold to implement some of these methods:
Our staff was trained by a member of the RCA, Ken Townsel. His message was motivating and inspired teachers to set high expectations for students, hold them accountable, and to have fun and be enthusiastic about helping students reach their goals.
We kicked off our new school year by welcoming students with a "Happy New Year" celebration. This idea was inspired by Ron Clark and RCA.
The Ron Clark Story can also be viewed online: https://www.youtube.com/watch?v=xVsld1Wls10
The committee has agreed on the Cotswold Essential 20 that have been shared with parents and are being posted around the school. These were taken from Ron Clark's The Essential 55 and promote good manners, good attitudes, teamwork and making effort to always to be one's best.
Students will become members of cross-grade level houses at the end of September. These houses will encourage and uplift their members and have chances to earn points and rewards for acting in accordance with The Essential 20.
Students will also be rewarded with pins for individual accomplishments.
Teachers on the committee have already been implementing strategies that motivate students and promote academic and behavioral excellence. Our committee will be training other staff on these methods and encouraging their implementation.
Cotswold's Essential 20 are the 20 expectations/manners that we have in school. We adapted our Essential 20 from Ron Clark's "Essential 55" after a book study done by some teachers, administration, and parents as well as our visit to Ron Clark Academy. These Essential 20 expectations fit in with our IB Learner Profiles and help students to prepare as they become global citizens. As part of our initiatives, all students and staff are randomly selected for different "houses" that will be their extended family at Cotswold throughout all the years they attend our school. These houses (defined by a color and name in a different language that means "friend" or "family") are set up to support and celebrate each other across classes and grade levels. As students go above and beyond our Essential 20 expectations, they can earn house points for their house. Houses will earn rewards as they reach certain point goals. The house with the most points at the end of the year will receive a celebration.
Please look for information on houses, pins, and more in future editions of Cougar Bites. Thank you for your support of this initiative that will help our students reach their highest potential in all areas.