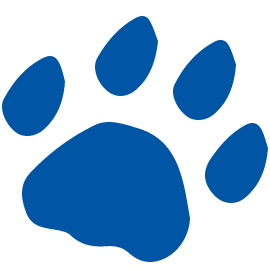 Hard to believe school starts in less than a month, but the PTA is gearing up to ensure a great year.
This year's PTA Board of Directors had their first meeting June 27. We went over several mundane housekeeping items, planned for next year, laughed a lot and voted to change the way our school handles staff gifts next year. (Instead of having each class adopt a staff member in addition to their classroom teacher, we are going to dedicate a budget line and have all non-classroom staff gifts coordinated by the PTA. Each class will coordinate gifts for only their teacher).
I left the meeting excited and impressed by the talent and dedication of our board of directors. Many of our committee chairs have been meeting this month to prepare for next year. A big thank you to Sherese Smith for her work with PTA Membership, to Kelly Catanese for her preparation as Room Parent Coordinator, to Laura Fahrney and Mickie Honeycutt for all they are doing for Commit to Cotswold and to Alicia Roberts who works behind the scenes to keep our website up and running!
Thanks to our fundraising efforts last year, we have ordered five new smart boards to put in the second grade classrooms that previously had ebeams. Those ebeams will then be moved to the trailers to replace the ones that have not been working properly. This solution ensures that the highest-quality technology will be used in the future when we no longer require the trailers.
Last year we surveyed our teachers to see what resources they most wanted. We were able to get CMS to provide an additional copier, which was the top request. The second most popular wish was docucameras, which enable the teachers to engage with a text on a screen in front of the classroom. Using PTA funds, we ordered three docucameras for each grade level to share.
We are also going to send eight teachers in September to a high-level IB training in Chapel Hill to maintain our dedication to professional development and to further our depth of IB resources. CMS is providing an IB training Aug. 16, which will be attended by all Cotswold and Billingsville teachers. Mrs. Grimm and Mrs. Hash are coordinating a breakout session to ensure teachers on both campuses have a solid foundation for the IB curriculum.
As we look toward our merger with Billingsville Elementary, the SLT and PTA created a Transition Team to brainstorm, research best practices, and help us position both schools for success. Michelle Abels and Sasha Prince have graciously offered to spearhead the Cotswold portion of this task force and we are fortunate that several parents have already volunteered to serve on the committee. A letter is going to Billingsville families to find volunteers as well.
To volunteer with the Transition Team or other PTA committees, please use this form: Volunteer Signups
Rising Kindergarten families: we look forward to seeing you on the playground 9 a.m. Aug. 12 .
Everyone please save the date for Meet the Teacher Night: 4-6 p.m. Aug. 24!
– Ali Hoce, PTA President 2017-18