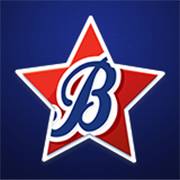 Parents, it's time to gear up for the Cotswold Cougar Fun Run! The run will take place Wednesday, March 29, and we hope you can join us! Times for the fun run's are as follows:
• K/1st: 9:45 a.m.
• 2nd/3rd: 11 a.m.
• 4th/5th: 12:15 p.m.
Our big goal is to raise funds for school improvements and staff support; we asked the Fun Run experts at Boosterthon to power our Fun Run and make it more profitable, easier and fun.
Students and their families have already started to gather pledges to raise money for our school. Please help our school by continuing to reach out to sponsors to ask for pledges so we can reach our $30,000 dollar goal. Make sure to go to funrun.com to register your child if you have not already. 
Again, all families are invited to come out and cheer on your student at the Fun Run! Thank you for your support!
Morgan Cromwell & Alison Tennent