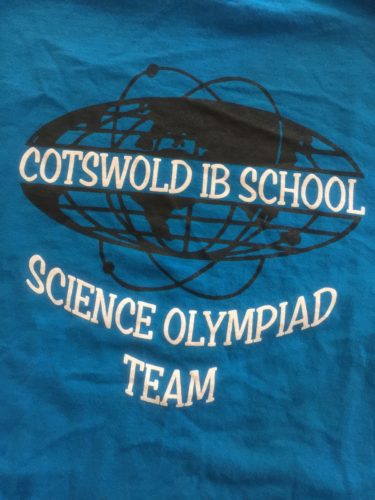 This weekend, our Cotswold Science Olympiad team competed at UNCC.  Our students, from grades 3-5, competed in 18 events against over 200 students from schools around the county.  I am pleased to announce that Cotswold medaled in 4 events!!!
7th place in "Newton's Notions – Deana E. & Raishawnna K. 
7th place in "3-2-1 Blast Off" – Ben P. & Hank R. 
9th place in "STEM Design Challenge" – Nelson B., Parks C., & Charles H.
2nd place in " Super Sleuths" – Elle R. & Mary Claire S. 
I am incredibly proud of all the students on the team.  They represented Cotswold very well with their good sportsmanship, character, and behavior.  They were so excited to go to their events and participate…they didn't even want to take their scheduled breaks and all begged to go early.  It was wonderful to see their enthusiasm for science, learning, and they all felt they did their very best.  It was a great day!
Ms. Sparrow