Meet the New Fifth Grade Teacher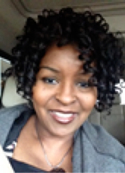 Hello! My name is Tonya Pointer, and I want to take a moment to introduce myself.  I have been working in education for over 24 years. For the past 10 years I have been employed in CMS as a classroom teacher and most recently a Literacy Facilitator   I received my Bachelors degree from Oklahoma Christian University and completed my licensure course work in Elementary Education from the University of North Carolina at Charlotte. I have a Master's degree in Elementary Education and earned recognition as a National Board Certified Teacher specializing in Literacy.
I am excited about this school year and getting to know each of my students and their families. I remember fifth grade being such a pivotal time in life. I believe that properly preparing students for this transition is a priority for their overall social, emotional and academic development. I am committed to providing a safe and nurturing environment that fosters optimal achievement.
I am Looking Forward to a Productive and Successful Year,
Tonya Pointer
5th Grade Teacher
Meet our New K-2 Counselor
 Holly Peterson is a native of Charlotte who has been working with children of different ages for the past 20 years through the Harris YMCA where she worked in the Child Watch Department and as Lead camp counselor for both Triathlon and Photography camps and through coaching soccer for Charlotte United Futbol Club, coaching both girls and boys. She attended The University of North Carolina at Greensboro for undergrad and Argosy University for her Master's. Before coming to Cotswold, Ms. Peterson worked in Corporate America for Bank of America, Wachovia and The Compass Group. Ms. Peterson enjoys playing soccer and traveling in her spare time.