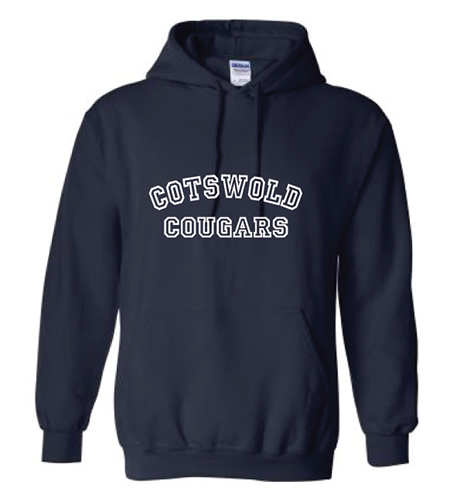 School Spirit is offering a new navy hoodie! It is uniform approved and can be worn daily. We will continue selling grey hoodies as well as t-shirts and magnets.
Look for order forms in Monday's Cougar Folders or click here to download and print a form.
Orders are due September 22nd and will be delivered the week of October 15th.