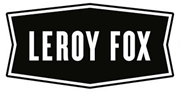 Come out and support Cotswold at our Community Partner event on Monday, February 10th at Leroy Fox! This event runs all day and includes gift card purchases. 10% of ALL sales on the 10th will be donated to Cotswold. Proceeds will be used towards the 4th Grade field trip to Raleigh.
Monday will also be a spirit day. Students can wear Cotswold or Leroy Fox t-shirts over their uniform shirts with uniform bottoms.
The class with the highest participation will win a party with Leroy Fox's pretzels and chocolate. We hope to see you there!